December 6th – 8th, 2022 | River Rock Casino Resort, Vancouver, BC
2022 Indigenous Wealth Conference (IWC) & DEALFEST
Creating and Managing Intergenerational Wealth
+
Lots of Business Deals on Offer!!
Join us at the spectacular River Rock Casino Resort for 2 great Conferences at one low price!
Who Should Attend?
Aboriginal Businesses, Chiefs and Councils, Economic Development Officers, Band Managers, CEOs and CFOs
Existing Community Trustees and people wanting to learn about becoming Trustees
Private Sector Organizations interested in developing partnerships, joint ventures, supplier opportunities and business relationships with Indigenous business groups
Anyone interested in understanding more about how to effectively do business with the rapidly growing Indigenous business sector in Canada
Our conferences always attract Key Decision Makers from both industry and Indigenous communities!
Click on the link below to register:
DECEMBER 6th
The Format of the 2022 IWC and DEALFEST is as follows:
The networking starts with a welcome reception for all delegates being hosted by First Peoples Ventures Capital Corporation from 6pm – 9pm in the River Rock Theatre.
DECEMBER 7th
The day starts with doors opening and breakfast being served from 7:30am in the River Rock Theatre.
We will have Plenary Sessions throughout the morning in the River Rock Theatre, and in the afternoons delegates will have time to network and listen to numerous business pitches.
From 5pm – 8pm that evening we will have a hospitality event sponsored by our friends at Ecora Engineering and Resource Group with live entertainment in the River Rock Theatre.
DECEMBER 8th
The day starts once again with breakfast from 7:30am in the River Rock Theatre.
Throughout the morning in the River Rock theatre we'll have some excellent, informative, Plenary Sessions on topics like: Community Trusts, Cryptocurrency, Building Successful Wealth Management Structures, Creating Wealth On-Reserve, Attracting Investment and Loan Capital for Major Projects; Grant Writing for Community Infrastructure Funds, and Procurement Opportunities with Federal, Provincial and Territorial Governments.
After lunch, spend the afternoon one-on-one networking with key decision makers from Aboriginal and private sector organizations offering a huge range of partnership, joint venture and supplier opportunities.
Our Gala Christmas Dinner is that evening. After a lavish dinner, we will have live entertainment from Lake Babine First Nation rockers the Joel West Band and Enoch Cree Nation's Uncle Joe and the Nephews!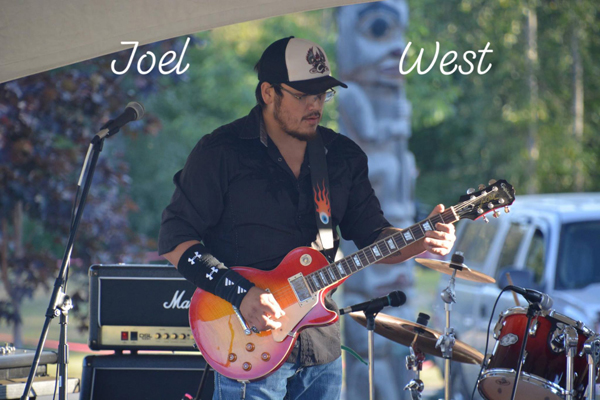 As your Conference Organizer I look forward to hosting you at the River Rock Casino Resort from December 6th – 8th, 2022. For information on sponsorship opportunities at the conference please contact me directly.
Geoff Greenwell – Conference Organizer
Toll Free: 1-866-284-8322
geoff@2ggroup.ca
Chief Clarence Louie Sponsor
Welcome Reception Sponsor
Community Capacity Building Sponsor
Indigenous Insurance Capacity Building Partner
Official Entrepreneur Partner
Refreshment Break Sponsors
Conference Equipment Partner
Official Accommodations Partner